Somalia: UN's top humanitarian forum warns of 'tipping point' as famine risk rises
Posted on: September 6th, 2022 Maravi Post
In?a statement?issued on Monday, the principals of the Inter-Agency Standing Committee (IASC) called for?increased support and humanitarian access to save lives. Famine is already unfolding in Baidoa and Burhakaba districts in south-central Somalia, and they said the situation will likely last until March if aid is not significantly and immediately scaled up.  'Unacceptable' hunger crisis  […]
Critical Thinking, Questionstorm and School System in Africa
Posted on: September 15th, 2022 Maravi Post
By Leo Igwe Critical thinking is imperative to education and learning because it is one of the most sought-after skills in the world. So to prepare African youths for the future and to enable them to live meaningfully and address the challenges in an information-driven world, it is imperative to teach African children critical thinking […]
THE AFTERMATH OF CHARCOAL CORRUPTION
Posted on: July 28th, 2022 Platform of Investigative Journalism
36 police officers dealt internally, and no corruption charge levelled against them  Forestry department interdicts…
Mbeya Best VI in finals of FISD International Volleyball Tourney
Posted on: August 14th, 2022 Nyasa Times
Defending champions Mbeya Best VI from Tanzania are again in the finals of the 2022 edition of the FISD International Volleyball Tournament, taking place at Katoto Open Courts in the city of Mzuzu. The Tanzanian boys eliminated Moyale Barracks in the semi finals by 3 sets to 2 in a tightly contested game which could […]
SEX FOR JOBS
Posted on: September 3rd, 2022 Platform of Investigative Journalism
A group of female labourers in tea estates were sexually abused by their bosses and then were compensated in the UK… only to be abused again.
State goes after Norman Chisale, others' assets
Posted on: August 18th, 2022 Malawi Times News
The Office of the Attorney General has finally filed an application to seize property worth K5 billion belonging to former President Peter Mutharika's aide Norman Chisale and others. Ministry of Justice spokesperson Pirirani Masanjala confirmed to The Daily Times that the application was filed last week. The matter has since been set for December 16, …
OPERATION SCUTTLEMAN: NCA FOUND SATTAR WITH LETTERS FROM PRESIDENT LAZARUS CHAKWERA AND MDF COMMANDER 
Posted on: July 12th, 2022 Platform of Investigative Journalism
Agents of UK's National Crimes Agency (NCA) were blown away by Zuneth Sattar's wealth. From the Baker Tilly report into Cashgate, they suspected he was living large at the expense of some of the poorest people on earth. They launched an investigation to find out the source of his wealth, they code-named the investigation, Operation Scuttleman.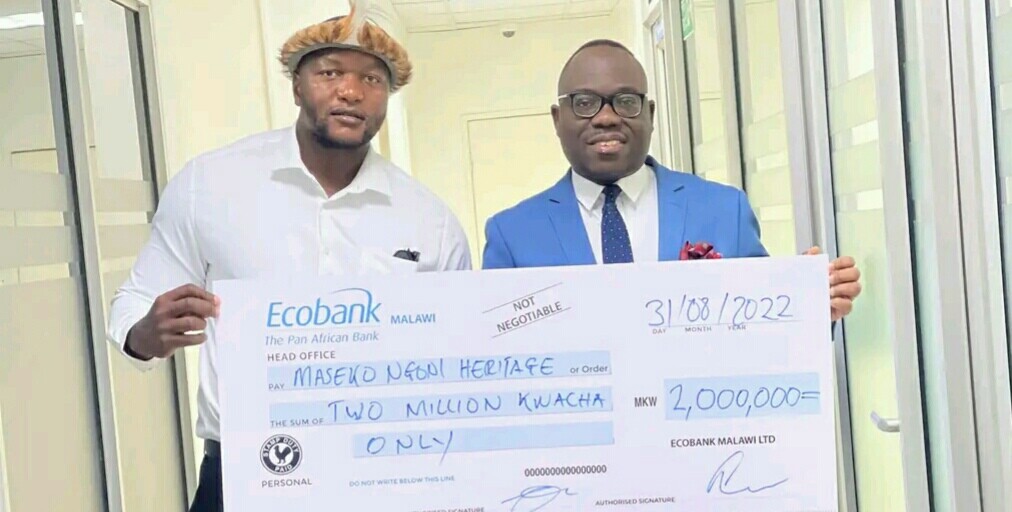 Maseko Ngoni gets K2 million donation for Umhlangano
Posted on: August 31st, 2022 Malawi 24
Ecobank Malawi has today given a K2 million donation towards the 10th anniversary celebrations of the reign of Inkosi Ya Makhosi Gomani V taking place this coming weekend on 03rd September 2022. The Umhlangano Wa Maseko Ngoni is scheduled to take place at Nkolimbo Village on the open ground next to the National Monument of […]
Female police officers meet in Mzuzu, advised against corruption
Posted on: August 7th, 2022 Nyasa Times
The Malawi Police Service Women Network has advised female law enforcers in the country to desist from corruption and instead, diligently perform their roles and abilities in the service. The network's chairperson, Jessie Nyirongo (Assistant Commissioner of Police) made the advice during the tour to Central East and Northern Region Headquarters conducted by the network's […]
Chakwera: Self-discipline key to Malawi's progress
Posted on: August 21st, 2022 Malawi Times News
By Blessings Mpinganjira   President Lazarus Chakwera has called for self-discipline among Malawians if the country is to develop. Chakwera made the remarks yesterday in Salima when he presided over the graduation ceremony for 20 Senior Command and Staff officers of the Malawi Defence Force who completed a strategic leadership and high command course. Chakwera …
Latest news